Make all your meetings epic.
epicMeets is a toolset designed by Visentools. We are a Business Finland-funded Aalto University Research to Business project. Our experienced team is commercializing the toolset, a research-driven product and service idea.
epicMeets was created to improve the quality of meetings and communication in business.
Our team has developed a groundbreaking business-to-business toolset we call epicMeets to increase collaboration and improve communication. The epicMeets toolset comprises a powerful application and physical visualization tools for more effective self-facilitated meetings and workshops.
The service is based on the latest scientific discoveries from psychology and neuroscience, designed to ensure meeting success.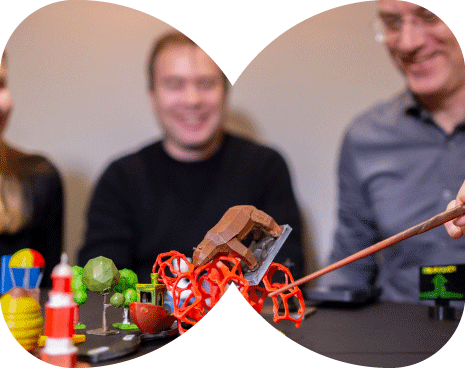 The way we work is broken.
We must be able to plan and execute meetings better. Follow-up and sharing of responsibilities must be completed. Participants wonder why they are present, act silent and passive, and struggle to translate their thoughts and ideas into words others understand.
Professionals spend, on average, over 25 hours per week working in groups.

(Harward Business Review)

71% of meetings are reported as unproductive and inefficient.

(Harward Business Review)

Bad Communication causes 44% of delays or failures to complete work.

(The Economist)
EpicMeets is the answer.
EpicMeets was created to improve the quality of meetings and communication in business.
Our service enhances problem definition, solution finding, innovation and ideation, clarifying issues, and co-developing ideas.

We help our users gain mutual understanding, communicate better, and ensure collaborative and democratic working while increasing inclusivity.

Our toolset enables a participatory approach, including effortless planning of meetings and documentation of meeting outcomes, and smartly guides progress.

The method is self-guided and uses AI-powered facilitating software.
Our mission:
Make everyone a great

communicator

.
Our magic sauce has two central ingredients:
The digital facilitator lets everyone focus on working. Our self-guided software helps the meeting organizer focus on what is relevant now, invite the right people, limit the items on the agenda, and optimize time usage while ensuring that the targets set are met. But the coolest thing is that everyone can focus 100% on working; our software takes care of the boring stuff, like sticking to the agenda, keeping time, and taking notes.

Working with our metaphoric and symbolic objects. It sounds complicated, but it is very simple. Research has proven that we comprehend visually much faster than textually. Using metaphoric objects makes it easier for us to communicate our inner thoughts, makes us more creative, and, most importantly - makes it easier for others to understand us. In essence, we make everyone great communicators.
Protected Solution
US Patent and PCT pending

epicMeets is trademark-protected




Our excellent advisors
Combined experience in succesfull exits, software, International SAAS sales and top-notch gaming industry
Kim Väisänen
Angel investor and entrepreneur. Kims portfolio currently includes over 30 investments. Co-founded the world's leading data erasure software company Blancco.

Timur Kärki
Timur co-founded Gofore and became CEO of the company in 2010 when Gofore had 25 employees. During his nine years as CEO, the company grew 50% yearly. Today, Gofore employs almost 600 people across Finland, Germany, Spain, and Estonia.

Paul Arpikari
Paul is the Chief Evangelist of Sellforte, a rapidly internationally growing BtoB SAAS Martech company providing advanced analytics to optimize digital marketing.

Lauri Ahlgren
Lauri spent over a decade at Supercell, being one of the central figures of Clash of Clans. Lauri helps us understand what triggers and hooks users.
What our pilot customers have to say about our service
"The objects make the environment easier to communicate. Although they feel silly at first, once one starts using them, the objects help a lot and nothing feels silly anymore."

"I liked the timekeeping and structure, the forced different "language" on describing ideas."
"The metaphoric objects help present one's thoughts and also to get a hunch of how the other members are experiencing things with more concrete visuals."

"All members participated and were active."

"I loved how it forced us to discuss abstractly."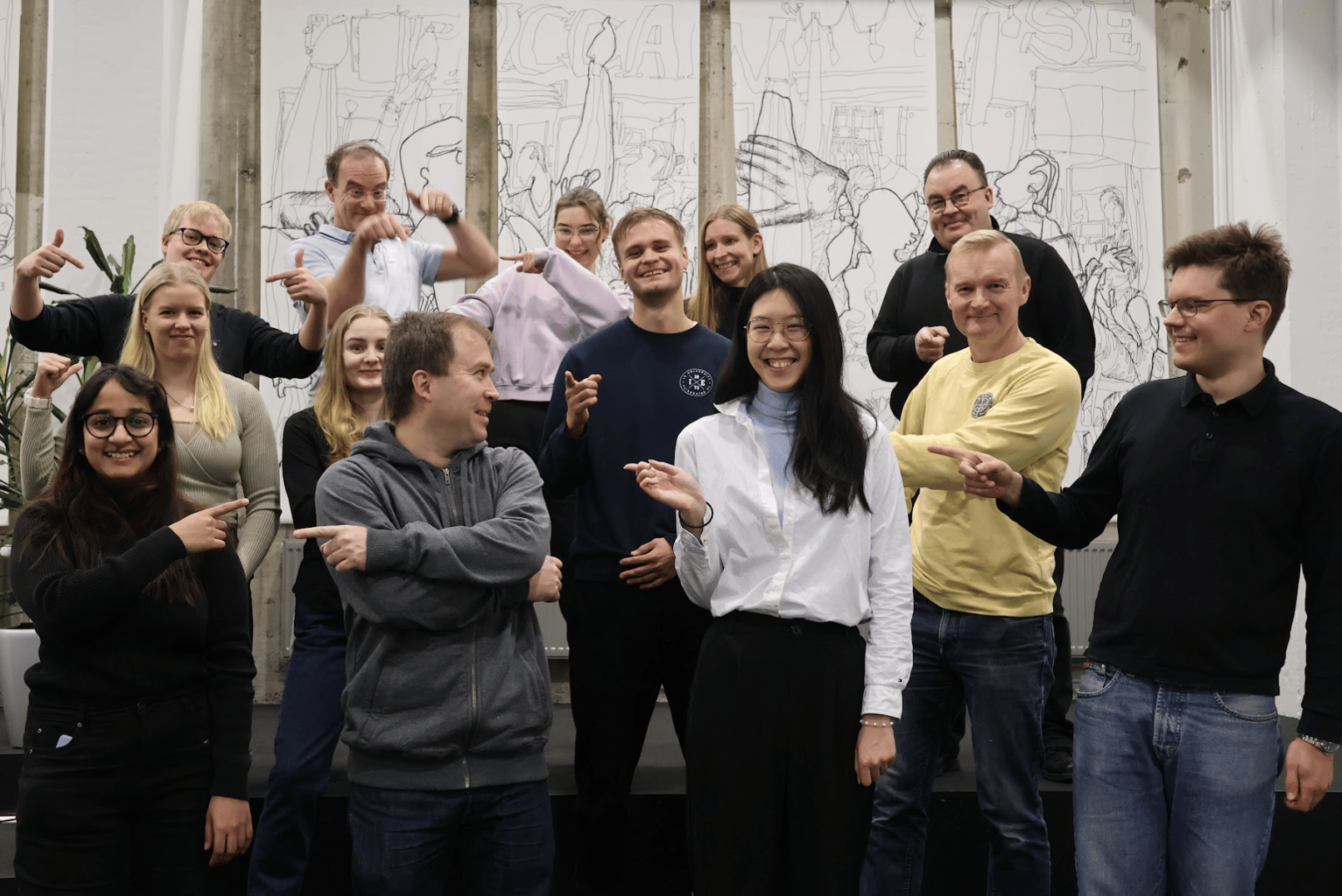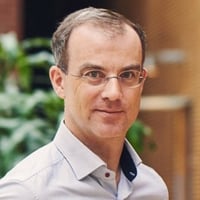 Robin Gustafsson
Project Director and lead for self-guidance design
Robin is an associate professor in strategic management at Aalto University. He has been at Aalto University since 2013. Robin's research focuses on strategy, organization, and policy in industry and market disruptions, especially digitalization, the platform business, and the platform economy.
+358 50 316 0981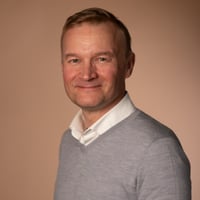 Thomas Tuominen
Commercial Director
Thomas has 25+ years of B2B service sales and sales & marketing management experience. This experience has been gathered in diverse locally and globally operating companies such as Schibsted, Management Events International, Huone, Smarp, Sector Alarm, and Clear Channel International.
+358 40 584 7654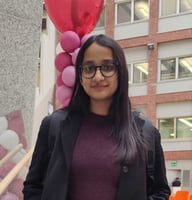 Sneha Saj
Developer & Scrum Master
Sneha, a Computer Science master's student, has gained over a year of diverse experience working at Microsoft, Boston Consulting Group, and OP Financial Group. She has assumed various roles, including technical consulting, software development, and AI engineering. Her work in the team spans mobile and web app development, scrum master duties, and UI/UX design for mock apps.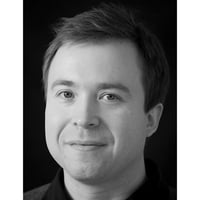 Mikko Illi
Visual Working designer
Mikko is a design researcher specializing in multi-disciplinary and international work with videos and contextual interviews. His work combines knowledge from design, engineering, sociology and business fields.
Janina Saarnio
Staff Research assistant
Janina is a skilled researcher with strong analytical prowess. During her tenure with the Finnish Air Force and Airbus, she showcased her expertise in critical analysis, report writing, and data analytics using Python. Her roles at Neste and Ludwig-Maximilians- Universität München further emphasized her analytical acumen. With a Master's from the University of Turku, Janina is a research-savvy professional with a comprehensive analytical skill set.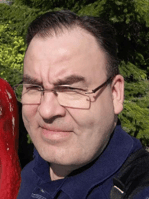 Tom Railio
Software architect
Tom is a seasoned software architect, developer and software project scrum master. He has a solid record in leading successful software development projects as scrum master for numerous projects (i.e. for United Bankers, Accenture, and Aalto University).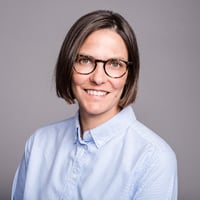 Jaana Simola
Staff Researcher
Jaana is a cognitive neuroscience and cognitive psychology researcher with a Ph.D. in Psychology from the University of Helsinki. She is specialized in research on consumer perceptual and cognitive processing and learning. She is skilled in data analysis, experimental research design, and methods such as eye-tracking, electroencephalography (EEG), and magnetoencephalography (MEG).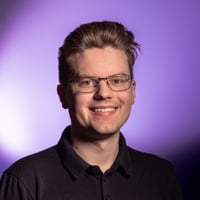 Juuso Heikkilä
Project manager
Juuso manages all Pilot Customers and is finishing his Master's Thesis at Aalto University. He has previous experience in executive roles in startups and has proven skills in operations management and investment securing. Specializing in the interplay between technical knowledge and social implications, Juuso holds a B.Sc. in Industrial Engineering and Management and is pursuing a Master's with minors in Machine Learning and Data Science.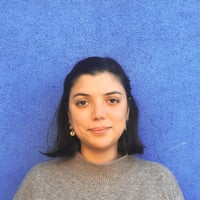 Agnese Bartolucci
Visual Designer
Agnese Bartolucci is a Ph.D. candidate at Aalto University's Visual Communication Design Research Group. Her latest experience as a Data Visualization Designer at Accurat involved transforming complex data into engaging visuals, contributing to projects for notable clients like GEDI and Generali. In Helsinki, Agnese combines her passion for design with a commitment to team collaboration and continuous skill enhancement.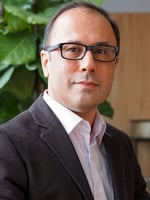 Masood Masoodian
Principal Investigator
Masood is a professor of Visual Communication Design at the School of Arts, Design, and Architecture at Aalto University. His main research interests include visualization, visual design, and interaction design. Masood is particularly interested in design thinking and creativity and has conducted studies trying to understand the design process better, for instance, by investigating the role of imagery in the visual design process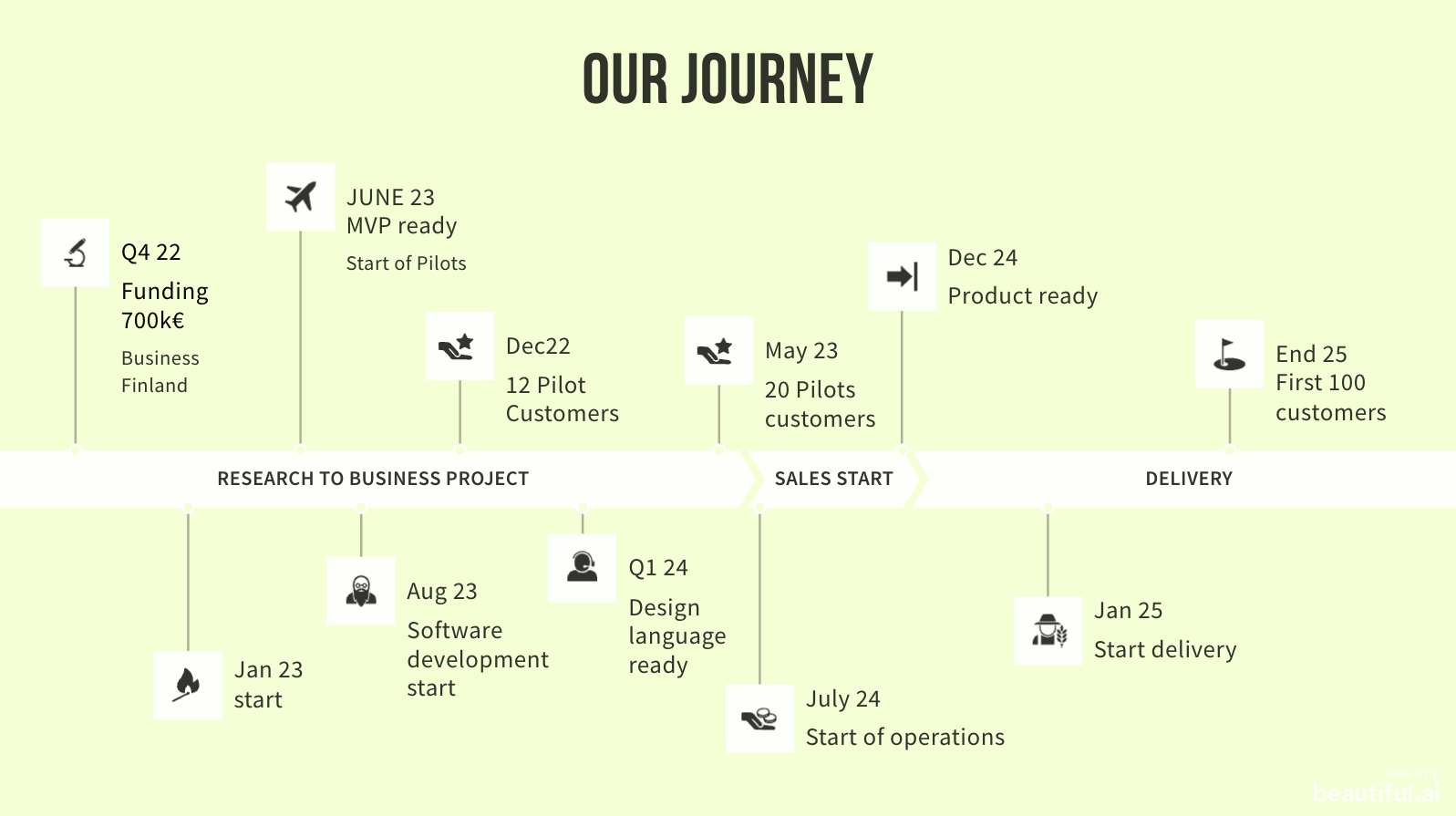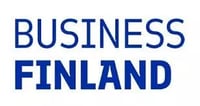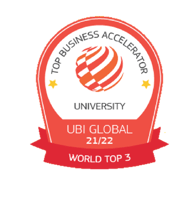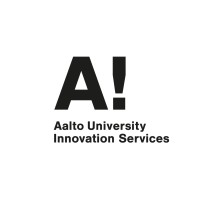 What is an R2B Project?
With Research to Business funding, public research organizations can prepare the commercialization of research-driven product or service ideas and conduct applied research that supports commercialization.
The project's main goal is the preparation for commercialization. At the same time, researchers can increase their commercialization skills.
Nearly 50 startups and spin-offs created which has raised over 500 M€ investment money
Want keep up with our journey? Just sign up for our newsletter